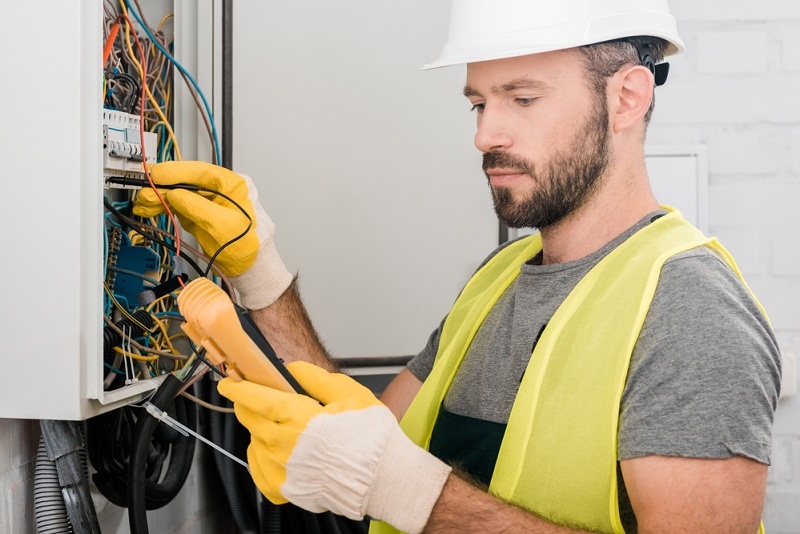 Electrical issues are oftentimes complex and dangerous. It is best to pick up the phone to speak to an electrician if electrical issues arise around the home. Not only will a professional electrician ensure that any type of electrical problem is quickly resolved, but he'll also do so without putting your safety at risk. If you attempt to DIY, the result may not be your desired outcome. Electricians have the tools, time, and the expertise to handle minor to major electrical concerns, including the 6 most common electrical issues listed here.

Older Outlets

Older homes often have outdated outlets that are incapable of handling today's electrical demands. If you have older outlets in the home, it's a good idea to call an electrician for an update. Not only do older outlets oftentimes lack modern-day capabilities, but they're also oftentimes not powerful enough to handle updated electronics and appliances. This is a job best left to the professionals since it can be very dangerous if incorrectly completed.

Wiring Repair

Frayed wiring is a common problem that many people experience in their home after years of living in the property. Don't ignore this problem since it can very well lead to an electrical fire, system breakdown, and many other issues. Electricians ensure those frayed wires are quickly and correctly repaired or replaced, putting your mind at ease.

Flickering Lights

It's probably not a visit from Casper, but instead an issue with the circuit breakers in the house causing flickering lights. You are not alone in this problem, as many people complain of flickering lights. Some people opt to ignore the problem, but in doing so they create more trouble they'll eventually need to deal with.

Lighting Installation

Lighting installation is dangerous when in the hands of an inexperienced person. Unless you have plenty of electrical skills under your belt, make this a project for a professional. New lighting adds brilliance to the home, whether you're updating interior fixtures or adding first-time outdoor lighting. An electrician keeps the project safe while catering to your specific lighting needs.

Sparks/Fire

Sparks of fire emitted from electrical outlets is always a sign of a more serious problem. It causes an increased risk of electrical shock and fire. Injury to children and other family members may also occur. This is an electrical emergency that needs immediate attention, no matter when it occurs.

Overloaded Circuits

Overloaded circuits often trip the circuit breaker. They're also annoying to deal with and increase fire risks at your home. If your home is older than 30 years old, it is a good idea to phone a professional to check for this problem. However, newer homes are also at-risk for overloaded circuits. If you use a lot of electrical items in the home or the circuit breaker trips, call any electrician services waukesha county in your area.

Electricians bring the expertise, tools, and time to your electrical needs. The six most common electrical issues above are just a handful of the many reasons why you may need an electrician. Don't take matters into your own hands and ensure that an electrician is there to help in the time of need.