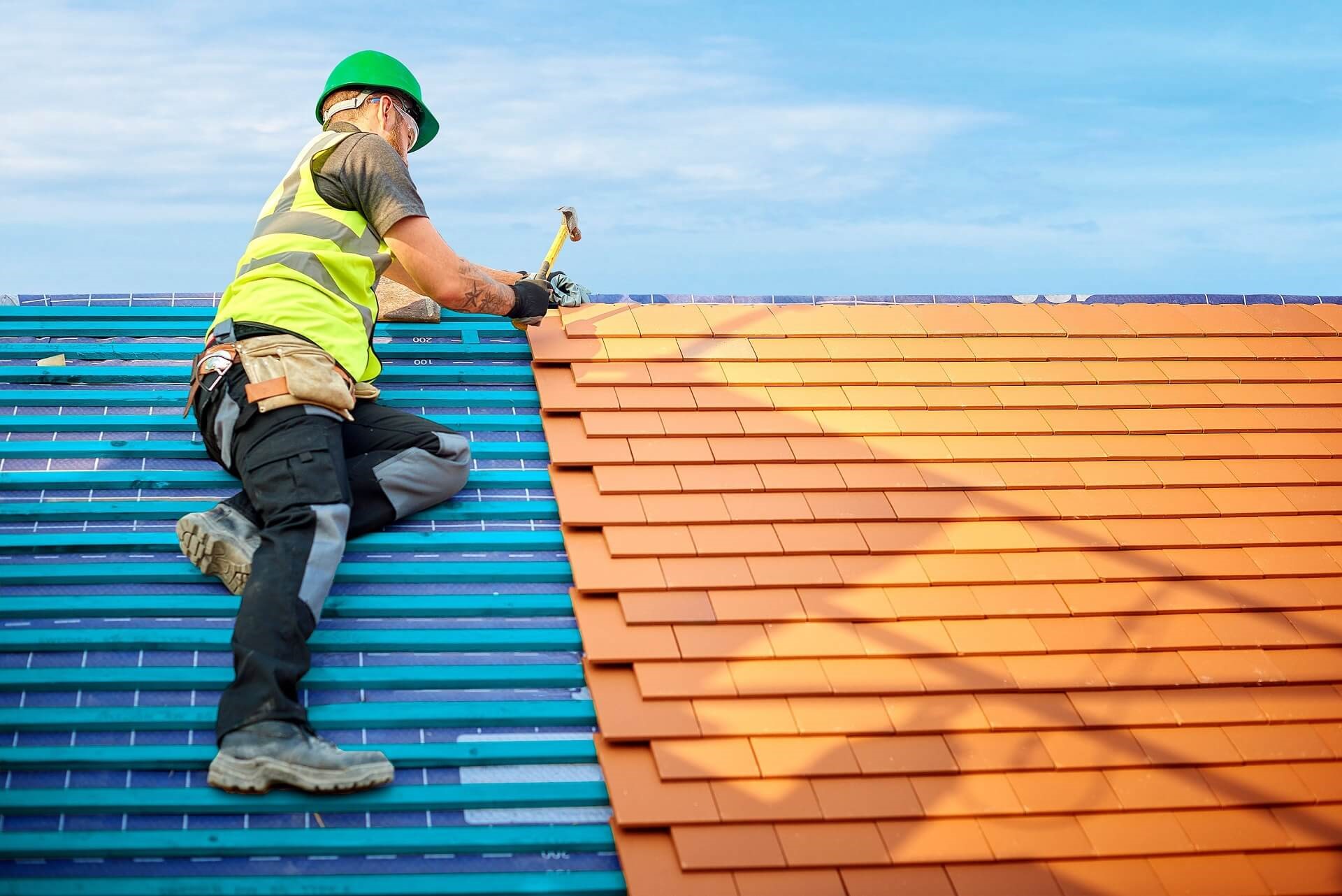 There are three words that strike fear into the hearts of anyone involved in metal roofs… Cut Edge Corrosion, which, if left untreated, will lead to the exposed metal surface corroding and eventually perforating.
This is the opinion that's most popular among roof sealant manufacturers.
Simply put, sealing the overlaps between metal roofing sheets will stop water from spreading between them.
It is often argued that a sealant prevents condensation from the cold roof from being released. This will help to prevent corrosion. Let's look at an example of an old roof where two sheets of metal have been coated and sealed.
As you can see there is visible rust. However, it stops at the place where the seal was applied. This shows that the metal sheets are not being cooled by condensation.
What happens if the metal roof is coated but not sealed?
You can make it worse if you just coat the roof. Any movement between roof sheets on a roof with a coating only can cause cracks in the roof's coating. Capillary action can cause water ingress and corrosion. Rainwater can also contain pollutants that will accelerate the process.
The treatment of cut-edge corrosion with the Right Sealant
Sealing under the roof overlap is only possible if the sealant used is high-quality. There are many ways to seal your lap, including using tapes or mastics. You can also embed a fleece or glass in a liquid. It is important to choose one that is easy to use and effective.
Lap sealing is often ineffective due to the weakness and flexibility of silicone mastics and tapes that lift at the profile corners, allowing water ingress and retention.
Sealant Application
It is possible for the product to not be installed according to the specification. This could lead to a smaller amount of sealant or insufficient coating. The product wouldn't have the strength to withstand the roof sheet overlap movement.
Similarly, if too much sealant is used, you'll end up with significant costly implications, which was explored in one of our recent articles .
This is a great example of the expression, "A product is only good if it's installed properly."
Conclusion
Seal or not seal? That is the question.
There are many factors to consider before you make a decision. As you will see, it is not a straightforward yes/no answer.
For you to remember…
You must select the correct product to seal sheets that overlap before applying coating. Also, ensure that your applicators have sufficient training.
This post was written by Ted Williams! Ted is the owner of A Old Time Roofing which is the premier Clearwater Roofing Contractor! Ted is a Master Elite Weather Stopper GAF Roofing Contractor, a double award winner of Best Steep-Slope Contractor from GAF and achiever of Master Elite Consumer Protection Excellence from GAF. He has been serving the Pinellas County area since 1978.  Old Time Roofing has a tradition of quality workmanship, servicing residential and commercial properties.