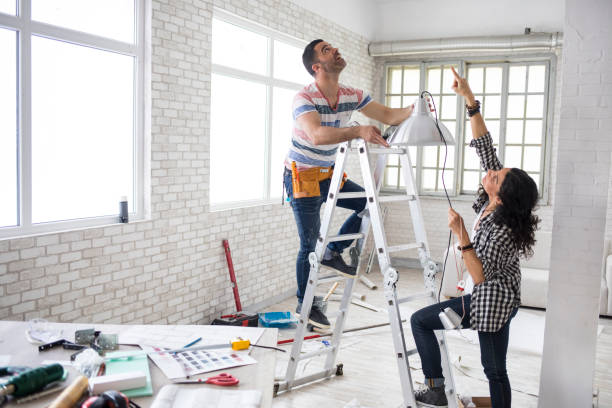 Having a setup budget before undergoing any task is beneficial in so many ways. Collected.Reviews state that not only does this help you properly manage money, but it also helps you not lose sight of essential needs. Budgeting is highly important when planning on home remodeling.
Home remodeling can be a hassle sometimes. Some of the best financing companies support that budget is the first step to handling those hassles.
Below are 5 things you should put into consideration when planning this budget:
1.       Start With the Why:
Having a clear vision of why you are remodeling your home is crucial to your budget. Ask yourself questions like, "why am I doing this remodeling". This question helps you narrow down your needs. Whether it is majorly for aesthetics or for the maintenance purposes like fixing worn out pipes, broken faucets, and other home appliances.
2.       Figure Out Financing:
After you must have answered the question of why, the next most important step is to figure out your finance and how you're probably going to finance this project. Figuring this out involves either setting up savings funds solely for the project or dipping into an already existing savings or determining how an available finance can do the job. Figuring out your finance helps you choose a convenient way to carry out your remodeling without facing financial challenges that might result in borrowing from sources that paying for could place your home at risk of loss. Don't go bankrupt while financing a beautiful house.
3.       Determine the Budget:
This helps you have a clear view of what you have within your budget. Having this budget helps you know which areas of your house require the most spending on and areas that you can pad up and still arrive at an excellent result. It also helps you know projects to leave behind for later times. Determining this helps you know what you're up for and how to cut ends and arrive at excellent results.
Some people venture into remodeling for the sake of increasing their property's rate for investment purposes. Knowing if your remodeling is to help increase the future rate of your home reflects in your budget. This is worth considering as it helps you tread according to your need.
5.       Available Amount:
Sometimes, before budgeting, you already have an amount set aside for your remodeling. It's important to consider what that available amount is likely going to cover during the process. Not having a clear sight of your available amount during remodeling could add to the financial and emotional toll most homeowners encounter. Nobody wants to be placed in a position of having to stop work midway due to finance.
Considering these tips when planning your home remodel budget gives you a vivid picture of where to exercise your energy and finance mostly and also know projects that could be forgone or pushed back on your scale of preference.