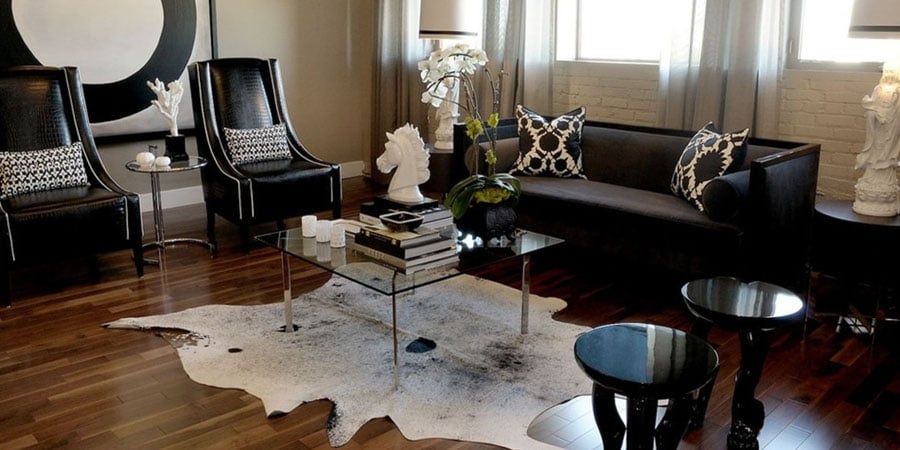 High quality Hide Rugs are incredibly appealing to the eye and are useful in decorating a variety of spaces in a house. Cowhide rugs are a favourite for many homeowners. They are 100% natural and come with many advantages and hence are preferred over products made from synthetic materials. Some of the benefits that come with using cowhide rugs are discussed below.
Hypoallergenic Material
Without a doubt, one of the main advantages of cowhide rugs is the fact that they are hypoallergenic in nature. Floor coverings made from other materials usually trap allergens such as dust, mould, and dander in their fibres. The trapped allergens might irritate persons who are prone to allergic reactions. Cowhide patchwork rugs are especially suitable for allergy sufferers because different from ordinary rugs, they can resist trapping allergens. Moreover, the rugs are free from harmful pesticides, volatile organic compounds, and other chemicals.
They Are Easy to Maintain
Another benefit of cow skin rugs is their ease of maintenance. They can be cleaned off dust particles by simply shaking them outside several times. Any visible dirt can also be removed with the help of a brush. Easy maintenance helps in saving time.
Furthermore, these rugs can be cleaned at home and thus help in saving money that could have been spent in getting them cleaned by a professional. Cleaning spills off a cowhide rug is also easy and no chemical-based cleaning is needed to complete this task. Spills can be removed easily and effectively with a moist cloth.
Reliable Durability
Hide rugs have exceptional durability. Carpets that are made from other materials are prone to wear after some time. When put in a high traffic area, they might begin to look dirty, faded, and torn because of the constant exposure to dirt and other debris. On the contrary, cowhide rugs have extreme durability and can withstand exposure to heavy foot traffic. As a result, they last for a period than other rug types. Cow skin is a by-product of cows, so it is composed of natural oils which can resist the penetration of different contaminants and liquids. This property ensures the rugs appear vibrant and serve their purpose for longer.
Highly Functional
Cowskin rugs are versatile for decorating products and prove to be very functional.  They can be utilized in a variety of ways including as wall hangings or throws on furniture pieces. Many people, however, prefer to use these rugs as floor coverings reason being they have a better grip. The firmer grip is advantageous because it means they won't curl at the corners, thus reducing the likelihood of tripping. Since they are useful in preventing accidents, they are commonly used as floor rugs in offices and houses.
Conclusion
Hide rugs are versatile and have a beautiful appearance. They can be used in a variety of ways, and many homeowners prefer them for decorating various rooms in their homes. If you are wondering where you can get high quality cowskin rugs, please check out Hide Rugs. Not only do we offer fine cowhide rugs, but we also provide Icelandic sheepskin rugs, British sheepskin rugs, reindeer rugs, and exotic hides. Add a touch of comfort to your home or office with an excellent and durable hide rug.